DEKS Blue Line EPDM Washer Installation Guide
DEKS Blue Line EPDM Washer Installation Guide
---
BUILDING IT RIGHT TO MAKE IT WATERTIGHT

DEKS Blue Line EPDM provide an excellent waterproof seal— even under the most severe weather conditions— if properly installed.
The trick is not to overdrive or

underdrive

the screws.

If the screw is not tightened enough, moisture leaks around the washer. An overtightened screw squishes the washer too thin, which can also result in leaks.
Important Tip:

Replace worn sockets immediately if they cause the screw to wobble during installation. Crookedly driven screws can cause water leaks.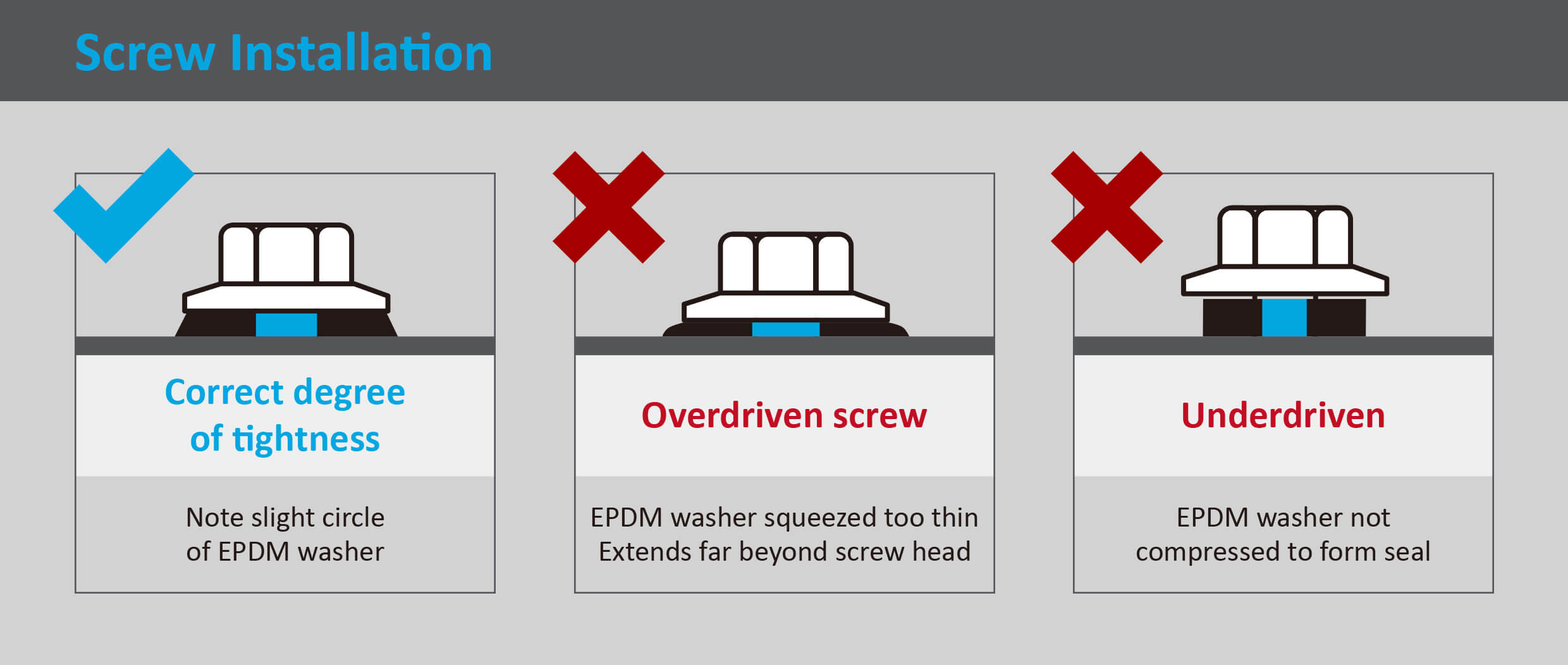 SCRATSHANK
SCRATSHANK
---
Cutting / Break out the metal filings

Remain free of damage to sealing washer during installation – Weatherseal
Authentic Australian Standard-AS3566Toggle Title
The BDN Comparison-AS3566    
---
BDN FASTENERS
Authentic Australian Standard-AS3566
Washer Diameter=13.97-14.78mm
Self-Drilling Screw V.S. Self-Tapping Screw
Self-Drilling Screw V.S. Self-Tapping Screw
---
BDN FASTENERS
Self-Drilling Screw – Steel Sheet / Steel Purlins
Thunder-Shot Point 

✔ Improved Drill Performance
✔ Time Saving
Self-Tapping Screw – Timber
Type 17 Sharp Point
✔ Reduce Splitting